NOTE: This is not a dish story about Ray Walston. Nothing but love and respect. Got it? Good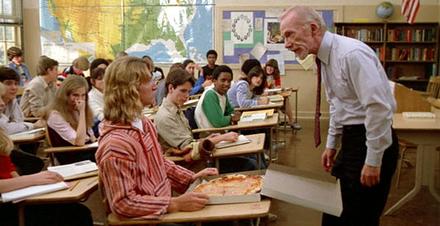 When CBS & Universal announced that they were going to make a TV Series of Fast Times at Ridgemont High, everyone "in town" were thinking "who is the poor sap who's going to take on Jeff Spicoli." 
I was that sap. (I'd successfully crashed the Fast Times movie auditions by driving my roommate to his callback and ended up auditioning for Damone in the movie. I'm still waiting to hear if I got the part.) I had been roommates with both of Spicoli's 'surfer buds' during the hard times and, as stated previously, was roommates with one of them during the Fast Times at Ridgemont High film shoot. I was on set in Van Nuys when they shot the iconic scene of Spicoli and his buds tumbling out of the smoke filled VW van. 
Doing Spicoli on TV put me on the map in Showbiz, but it was a lot of pressure, but that's what we do, right? I managed to pull it off with a minimum of hate. I also got to work with the Courtney Thorne-Smith, Claudia Wells, Patrick "McDreamy" Dempsey, Wally "Wallace Langham" Ward, another Santa Barbara friend, Bill "William" Calvert, Kit McDonough and James "James" Nardini. They convinced Vincent Schiavelli and the amazing Ray Walston to do the series, too. Plus, Amy Heckerling directed many of the episodes and was directly involved with the production. Cameron Crowe was around for a bit, as well. I knew him from a Sunday Night Bowling I used to do with a bunch of friends. 

Ray Walston was crotchety but super cool to work with. Funny. Charming. All that good stuff, but, similar to Mr. Hand, he didn't take any shit. Back in the old days they used huge, bright lights to light sets and Walston had completely opaque sunglasses that he'd rehearse in because the lights bothered him. Brilliant. 
We got picked up for 7 episodes after three days of dailies. Pretty cool. When networks released new shows, press from all over the country would convene in NYC for a week and the networks would send the "stars" of the show and other notable people associated with the production to New York to pimp the shows to the press. You'd sit in a conference room for 5 hours and they'd rotate in 10 journalists for 15 minutes to ask the same questions. "Were you intimidated to fill such big shoes?" I think they do the bulk of these by satellite now. It saves money and time. CBS sent Claudia Wells, Amy Heckerling, Producer Alan Rucker, Me and Ray Walston.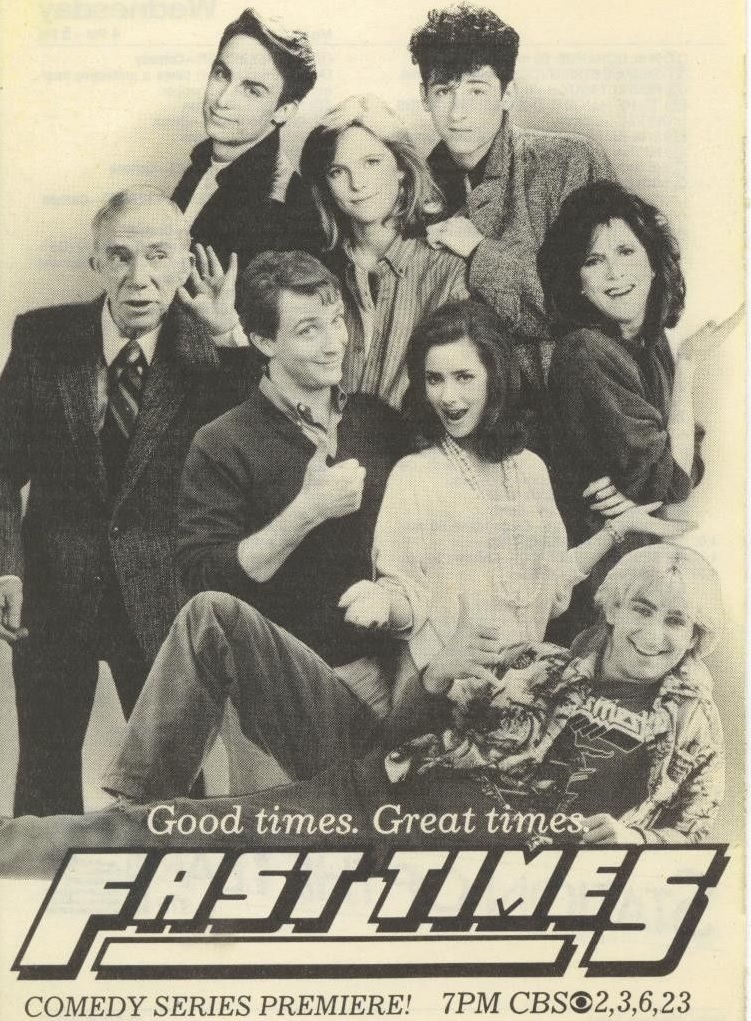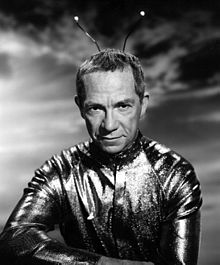 During the press stuff I learned why Walston wanted to do the TV show. Referring to his turn as the title role in "My Favorite Martian," Walston said "I WANT TO BURY THAT MARTIAN AND THOSE FUCKING ANTENNA FOREVER." He was awesome.

And here's where it gets really cool. As well as the point of this missive.
Back in the old days, the network or studio would purchase a round trip First Class ticket in the name of the person who was flying. So, I had a First Class plane ticket. Lots of actors would then call the airline and swap the first class ticket for a coach seat and pocket the difference. Often a couple grand. It was a pretty good way to pick up a couple grand. TV salaries were good then – certainly better than parking cars, bar backing or ushering at the Chinese Theater,  but not like they are now, so it made sense for some.  My actor friends were telling me to do it, but I'd never flown First Class. Plus, I was worried about getting caught. 
Cut to: I'm sitting in First Class packed with CBS TV stars heading to NYC to pimp their shows. Lanie Kazan, Robby Benson and other people I had only seen in movies and TV and me, feeling super duper out of place. There was a "civilian" guy sitting next to me. Ray Walston walks into the cabin. The stewardess takes a look at his ticket. Looks around at all the famous and soon to be almost famous people and says "Mister Walston, there must be some mistake. Hold on." He looks a bit worried, but does as they ask. The stewardess taps the guy sitting next to me and, sweetly kicks him out of First Class and into Coach. Obviously, the airline would reimburse him. He was pretty cool about it. 
With much apology and fanfare, they sit Ray Walston next to me. "Would you like a cocktail, Mister Walston. We are sooooo sorry about the mix-up." He declines. Eyes forward. Silent. The stewardess leaves and Ray Walston turns to me and says "Christ… I can't believe they kicked that guy out of his seat. I cashed my First Class ticket in for a coach ticket. I feel horrible!"

We had a nice flight to New York. This is a bit sketchy in my memory but…  Ray Walston told me a story about getting drunk and telling the head of the studio that Paint Your Wagon was a horrible piece of shit, staggering home and leaning out of a window of his apartment screaming to the world that his career was over. (It wasn't, obviously) 
"Never tell them the truth, Dean."

We miss you, Ray Walson!
Also… Paint Your Wagon is a piece of shit movie. The musical isn't even that good.